Winner of 'Best Comedy' and 'Outstanding Production' at the 2019 Australian Podcast Awards. Welcome to SIZZLETOWN, the world's first late-night call-in podcast, hosted by comedian and broadcaster Tony Martin, with Matt Dower on the Pots n Pans. (Sensitive listeners should note that Tony has done his best to ensure the podcast is free of problematic content.) WARNING: Problematic content.
Episodes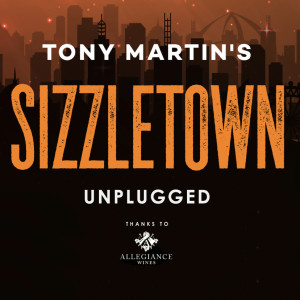 Thursday Nov 28, 2019
Thursday Nov 28, 2019
WARNING: If you're looking for our season finale, it's the one before this – Ep 39. This is the last in our series of 'unplugged' episodes. No callers, songs or strange noises, just Tony prattling on about movies from 1983, and reading his story 'In a Tree'.