Winner of 'Best Comedy' and 'Outstanding Production' at the 2019 Australian Podcast Awards. Welcome to SIZZLETOWN, the world's first late-night call-in podcast, hosted by comedian and broadcaster Tony Martin, with Matt Dower on the Pots n Pans. (Sensitive listeners should note that Tony has done his best to ensure the podcast is free of problematic content.) WARNING: Problematic content.
Episodes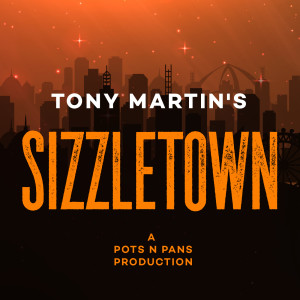 Thursday Jul 01, 2021
Thursday Jul 01, 2021
Dave Clacton proves that Covid can't kill comedy, Reg Tankwater is angry about triangles, and legendary film director William Friedkin takes us behind the scenes of 'To Live and Die in L.A'.