Welcome to SIZZLETOWN, the award-winning 'late-night call-in podcast', hosted by comedian and broadcaster Tony Martin, with Matt Dower on the 'pots n pans'. All the callers and guests are played by Martin, via the elaborate editing and sound design of fellow 'Get This' veteran Dower. What starts as a fairly straightforward concept (with just three sound effects) becomes steadily more complex, with full-blown musical numbers, multi-caller forums and a talking cat. WARNING: Frequent foul language, and concepts both adult and juvenile.
Episodes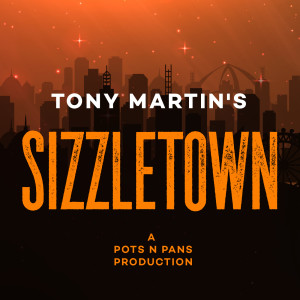 Thursday Jul 01, 2021
Thursday Jul 01, 2021
Dave Clacton proves that Covid can't kill comedy, Reg Tankwater is angry about triangles, and legendary film director William Friedkin takes us behind the scenes of 'To Live and Die in L.A'.
Monthly support | One off support